"Filing GST Return manually and Generating Reports every month is such a time-consuming & tedious task."
Automatically File GST with Financial Accounting
Calculate, check reports, and analyze your accounts automatically with the Financial Accounting module by Zenscale.
What Do Companies Say About Zenscale Financial Accounting?
Dan Logitech
Dan Logitech is a Laboratory Instrument company from the house of Glassco group of companies, one of the leading manufacturing companies in the scientific glassware field from India, having a presence in over 83 countries across the World.
Learn More





How Goods and Service Tax (GST) is benefiting SMEs?
The President of India implemented the Constitutional Amendment Bill for Goods and Services Tax (GST) in July 2017. It is an Indirect tax that is introduced to replace other indirect taxes like value added tax, service tax, purchase tax, excise duty, etc. It is levied on the supply of certain goods and services in India. It is one tax that is applicable all over India.
Learn More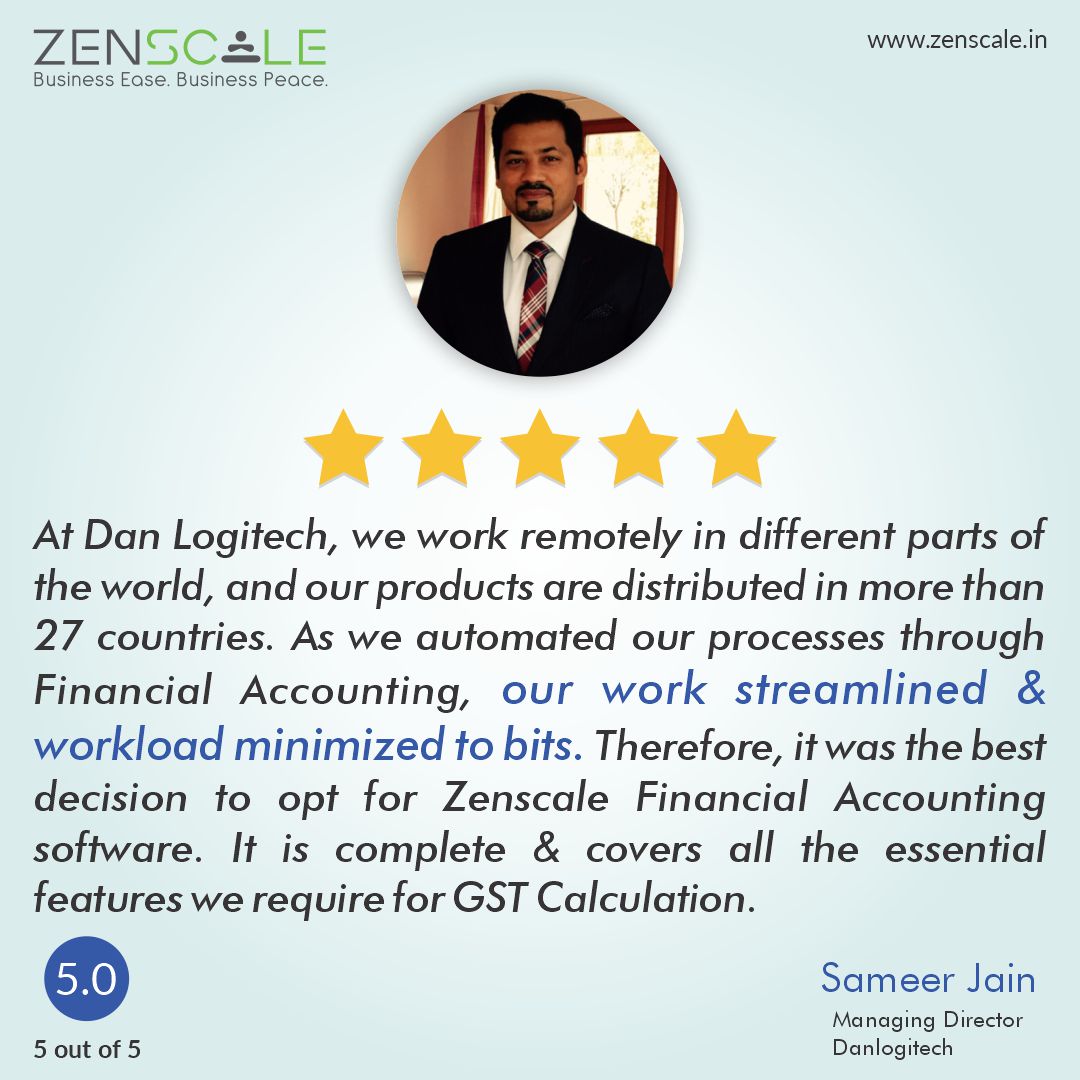 New Castle Knitwears
Recognized in the woolen industry, New Castle Knitwears was established in 1992 in Ludhiana as a woolen manufacturing company. It already has 500+ retail outlets in more than 200 cities pan India with its roots in Ludhiana, Punjab. New Castle Knitwears has a proficient team of 300 people and has a turnover of around Rs 50 crore annually.
Learn More





Why are GST and Cloud-Based Financial Software made for each other?
Goods and Service Tax, aka GST was first implemented in 2017, immediately after the government of India passed the GST Bill. It is a tax that binds the nation in "One Tax Policy" by eliminating different services & state taxes.
Learn More